VPS HOSTING
Unbeatable Prices & Service
The sky's the limit with affordable VPS Hosting & optional VPS Management

Zen Hosting: Your VPS Specialist in Australia
Optional Managed VPS
Rocket ahead with optional VPS Management. If you don't have the time, resources or confidence, we'll do the hard work for you.
Regular Back-ups
Opt for a Managed VPS and rely on us to back-up your data. We can even back-up your VPS to your Google Drive or Dropbox account.
DDoS Protection
Our around-the-clock, heavy-duty measures help defend against DDoS attacks, giving you peace of mind.
KVM VPS Australia
Unlike some providers, we only use the KVM environment to keep your VPS fully isolated for superior performance and security.
Console Access
If you're unable to connect via SSH, you can access the console via Zen Hosting's Client Area and perform ad-hoc reboots of your VPS.
Server Tweaking
Need Apache or mySQL tweaked and fine-tuned? As part of VPS Management, our experts can help.
Locations in Australia: Sydney and Perth Datacentres
Equinix

Sydney

Get hosting at Equinix SY3 or SY4 in Sydney, which are part of the most interconnected datacentre campus in Australia.

NextDC

Perth

NextDC's P1 datacentre in Perth, Australia has Tier III certification, as well as AWS Direct Connect and Microsoft Azure ExpressRoute
The Zen Hosting difference
The Best Service At All Hours
Our Managed VPS in Australia are backed by 24/7 Management, so you can get technical help at all hours.
Our Customers Come First
It's one of the reasons why our Australian support has a customer satisfaction rating of 98%.
All The Extras You'll Need
Our great range of optional extras includes cPanel / WHM, DirectAdmin, CloudLinux, LiteSpeed, JetBackup and Installatron or Softaculous.
Manage It Yourself Or Let Us
Tell us your needs via our online form or speak to us on live chat and we'll provide a free quote for a Managed VPS.
---
We are the preferred IT partner for small and medium-sized businesses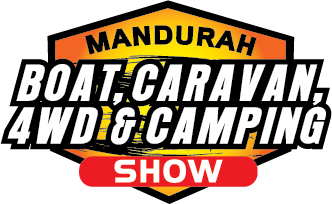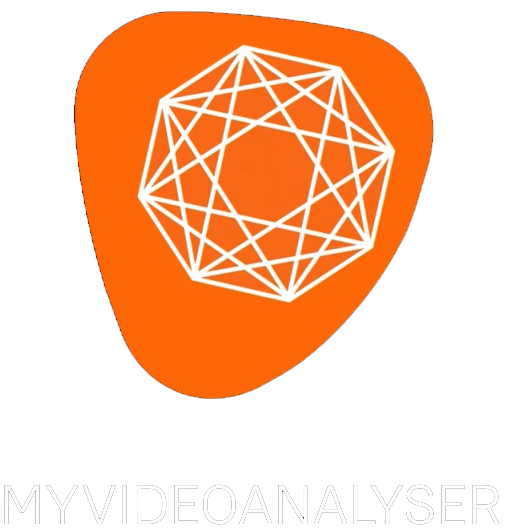 Just some of our unmanaged VPS plans
$24.99
Monthly
30GB NVME Storage
1000GB Premium Bandwidth
2GB Memory
2 Cores
1 Dedicated IP
GREAT VALUE
$49.99
Monthly
60GB NVME Storage
1500GB Premium Bandwidth
4GB Memory
4 Cores
1 Dedicated IP
$99.99
Monthly
120GB NVME Storage
2000GB Premium Bandwidth
8GB Memory
8 Cores
1 Dedicated IP
Not tech savvy? Try our Managed VPS
| | Managed | Unmanaged |
| --- | --- | --- |
| Support | | |
| 24x7 Prompt Support | | |
| Australian Network | | |
| DDoS Protection | | |
| Australian Datacentres with Quality Networks | | |
| Monitoring | | |
| 24x7 Comprehensive Server and Web Site Monitoring | | |
| Proactive Management | | |
| Migration Support | | |
| Security Updates | | |
| Operating System Hardening and Tuning | | |
| Initial Hardening | | |
| Apache and mySQL Tuning | | |
| Backups | | |
| Backup Solution | | |
| | Managed | Unmanaged |
| --- | --- | --- |
| Support | | |
| 24x7 Prompt Support | | |
| Australian Network | | |
| DDoS Protection | | |
| Australian Datacentres with Quality Networks | | |
| Monitoring | | |
| 24x7 Comprehensive Server and Web Site Monitoring | | |
| Proactive Management | | |
| Migration Support | | |
| Security Updates | | |
| Operating System Hardening and Tuning | | |
| Initial Hardening | | |
| IIS Tuning | | |
| Backups | | |
| Backup Solution | | |
"My sites are faster and more reliable and they feel more secure. The level of advice and support offered has also been amazing. Not just in the migration but the ongoing communication has been so beneficial to my business."
Clayton via Google Business
"Fantasic service. Fast reliable servers that are well maintained and backed up by excellent technical support. Very reasonably priced for the quality of service."
Paul via Google Business
"We couldn't be happier. They are very responsive to help desk enquiries and always go over and beyond. This team is far superior to other companies that we have used in the past and they are locally based in Australia"
Steven via Google Business
"Nothing is too much trouble and you can expect the most professional and friendly service by some of the most experienced and knowledgeable people in the industry. I am very grateful that they are behind our business."
Rebus via Google Business
"By far the best web hosting company I've used in over 9 years. I've never had support get back to me so quickly and be so helpful AND human! Can not endorse enough."
Jamie via Google Business
Easily the best hosting company I have dealt with. Australian company with swift, professional, reliable and trustworthy support. It's great to have confidence in your hosting provider and I couldn't recommend these guys enough. Thanks a mill!"
Rory via Facebook
❮
❯
VPS FAQ
What type of support is provided?
Our team of technical experts provides fast and efficient 24/7 ticketing support to all hosting customers.

As a VPS client, you'll receive priority support. Our management is so thorough, reliable and helpful that it's trusted by everyone from tech novices to IT professionals across Australia. We're confident it will exceed your expectations too.
How quickly can you set up my VPS?
We can have your Perth VPS set up in one business day but if you need it sooner, just let us know and we'll do our best to speed things up.

If you opt for Management, we then configure and harden the system. Hardening is all about using tools and techniques to help make your service secure. Sound confusing? Take where you live, for example. The process of hardening can be compared to locking your home's doors and windows. Hardening also prevents resources from being wasted or consumed by unnecessary tasks.

System hardening doesn't end there though; it's an ongoing process.

If you get Management, software installation, backups and web site migration (moving your cPanel web site from another provider to our service in Australia) are included too.
Why do I need VPS Management?
Server Management can be complicated and time consuming, especially if you're a tech novice. Zen Hosting's Management is much more comprehensive than you'll find elsewhere.

Our qualified experts start by securing your system in Perth, then we proactively monitor its performance and health (this includes but is not limited to CPU usage and load), provide extensive support for system administration and technical issues, and perform software upgrades as necessary. We can also set up and take backups.

When choosing a managed provider, keep in mind that not all hosts offer the same set of skills, practices and service. Zen Hosting's Management is optional and trusted by everyone from tech novices to IT professionals across Australia. Without Management, you're responsible for all the tasks that keep your system secure and running.
What add-ons are available?
Linux
Apart from Management, there is a range of high-performance software to choose from for your Australian system including:

Windows operating system The latest version of the Windows Server operating system is Windows Server 2019. It was officially released to the public on October 2, 2018.

Plesk Obsidian control panel Plesk Obsidian is a powerful, easy-to-use platform that allows a server to be managed professionally and productivity. It has new security and monitoring tools and also promises a better user experience.

SolidCP control panel SolidCP is a 100% open-source (and free) hosting control panel, which lets you manage all your services from a user-friendly web portal.

MSSQL MSSQL is a relational database management system developed by Microsoft. There are many different editions of Microsoft MSSQL.

MYSQL MYSQL is the open source relational database management system. It's important to speak to your developer to pick the right relational database management system for your project.

Windows Defender Microsoft Server 2019's built-in anti-malware is called Windows Defender and it will help protect servers from viruses, spyware and other types of malware.


How do you monitor VPS instances?
We use nifty systems for our servers, including Nagios and Zabbix, that let us keep an eye on everything from the availability of a critical web site to server health. We automate some tasks using Ansible

Do you have special monitoring requirements for your web site? Just let us know for more information.
What does the VPS console look like?
Do all hosts offer the same type of CPU cores?
It's hard to compare virtual cores at different providers unless you know the hardware platform.
We use Supermicro servers, which have a ton of processing power.
Our cores are dedicated, meaning your VPS resources are dedicated to you and you alone.
Tech heads might like to know we employ KVM virtualisation and we don't use memory ballooning.
Why does the price of VPS Management vary at different providers?
What is offered as part of Management varies from provider to provider.
For example, some hosts won't assist you if there is an issue with a .htaccess file because they don't consider it to be part of server maintenance.
An indication of the type of support your new hosting provider will provide may be how promptly and thoroughly they address your sales questions. So what are you waiting for? Put us to the test and you'll be pleasantly surprised.
Why should I choose Zen Hosting?
Unlike many hosting companies, Zen Hosting isn't owned by an overseas conglomerate. We're a proudly Australian business and you can rest assured that we'll continue to provide top-notch service and affordable services for years to come.
Also, our servers are in Australian datacentres on quality networks and we don't oversell them, so you won't experience any unnecessary slowdown.
And we're extremely proactive, going above and beyond to help customers. If difficult technical issues arise, we can get to the bottom of them fast. You'll be amazed by the quality and speed of our support team, who are genuinely passionate about web hosting and customer service.
Contact our VPS Hosting Experts today
Zen Hosting
(02) 8024 5979
Suite 1802
45 Clarence Street, Sydney
(08) 6454 0211
45 St Georges Terrace
Perth, Western Australia, 6000
---